"GODZONE is my Everest. A journey rather than an event and one that is simple in concept but remarkably complex and challenging in execution. It is demanding, multi-dimensional and intolerant of poor preparation or mistakes. As a team event GODZONE accentuates and exaggerates all of the above. For me it has been a wonderful journey and an adventure of its own. By any measure it's a huge challenge, which is rewarded by the experiences you have, the people you meet and the wonderful country you get to traverse. This combination is addictive and fun. Above all else GODZONE is a learning experience!"
The main disciplines for GODZONE are navigation, trekking, mountain biking and kayaking. There will be significant packrafting for GZ Pure Teams. GZ Pursuit teams will canoe instead of packraft. The race may include additional disciplines that reflect the demands of the terrain. Where important specific skills are required in a certain Chapter of the event, detailed information will be provided in the Newsletters to help teams prepare in good time. Other, more general disciplines, may be included in the event without specific details being provided before the start.
Navigation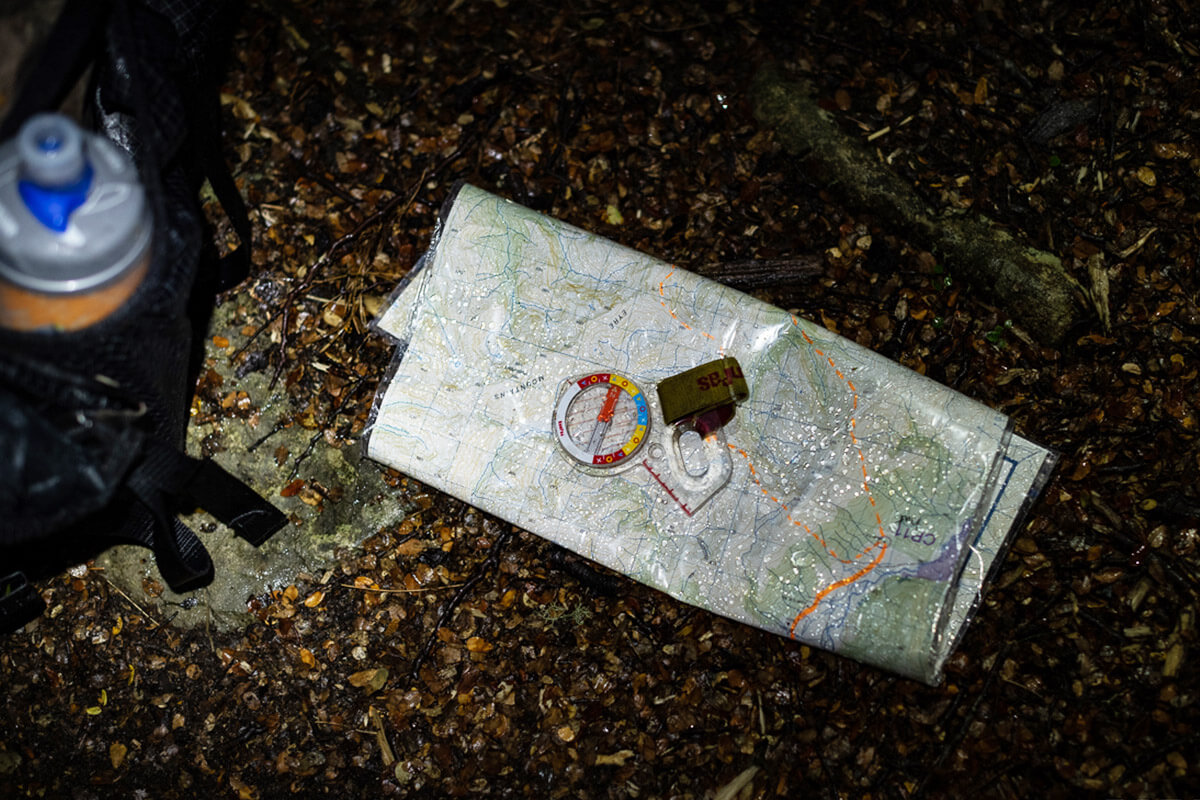 It is vital that teams have at least one competent navigator in the team. Any Chapter of GODZONE will demand strong map skills and present teams with route decisions that could significantly impact performance and safety. Teams will use specially prepared maps that may vary from a scale of 1:10 000 to 1:50 000 (most will be standard 1:25 000).
NSW topographical maps can viewed via the Six Maps website. Click on "Basemaps" on the top right and change to NSW Map, then scroll in and out and shake it all about.
On some parts of the course teams may travel for many hours before seeing a TA or CP, with several route options available, meaning tactical planning will be just as important as following the map. The organisers strongly believe that the winning team should combine both brains and brawn so competitors should focus on a subtle balance of physical prowess versus skills, such as navigation and route planning. The magnetic declination in NSW is roughly +12.7degrees.
Trekking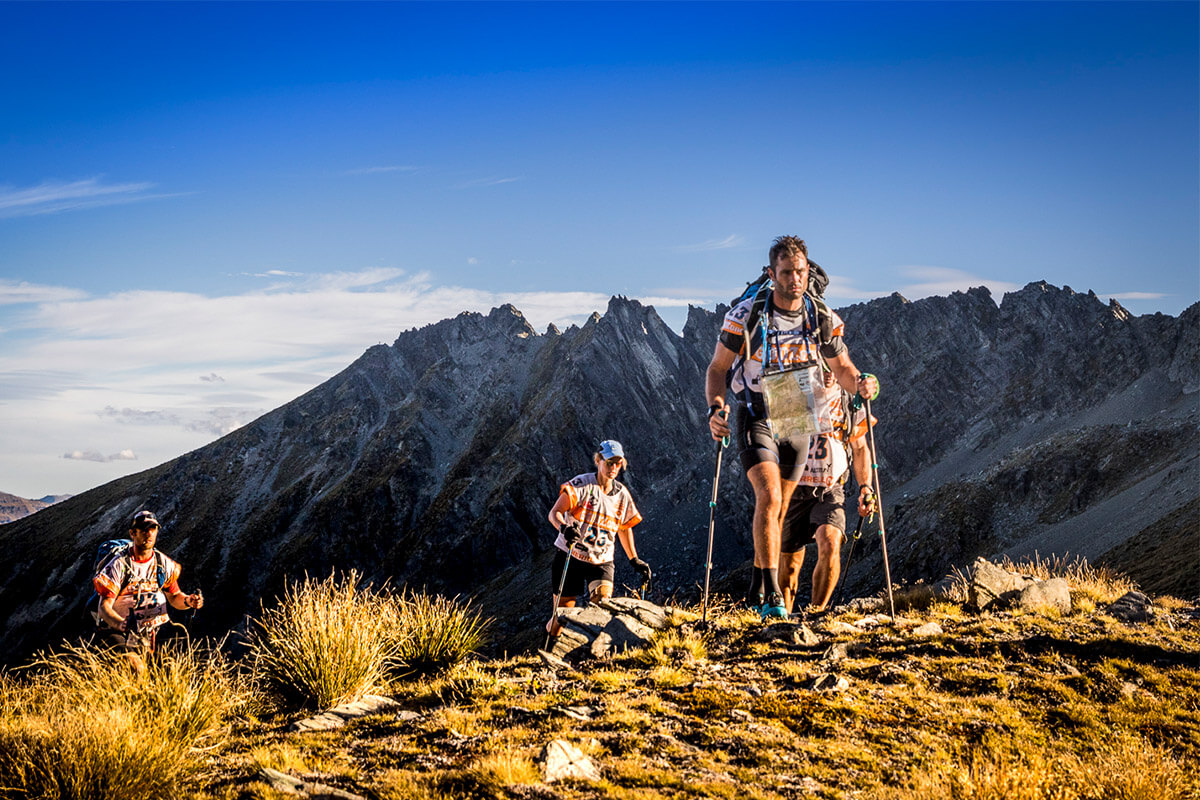 It's a fact of life that teams spend a lot of time on their feet in expedition length races and it is no different at GODZONE. Traveling by foot through a wide variety of terrain is one of the most basic skills of the budding adventure racer but you should not underestimate its importance. Teams will need to be competent trekkers, be confident over rugged terrain and understand potential hazards such as exposed ridges and river crossings. Those who have experienced previous Chapters of GODZONE New Zealand will understand that travelling along paths is often the exception and not the rule so teams should prepare for rough travel. GODZONE Australia will have a similar philosophy so expect some difficult trekking legs.
Due to the wild nature of GODZONE courses, we it is mandatory for teams to carry a tent, four sleeping bags and plenty of clothes. This means that the 20L backpacks that have become almost the norm in other races rarely have the carrying capacity required. This additional burden may slow teams down considerably and can have a debilitating effect on feet if they are not well prepared.
Mountain Biking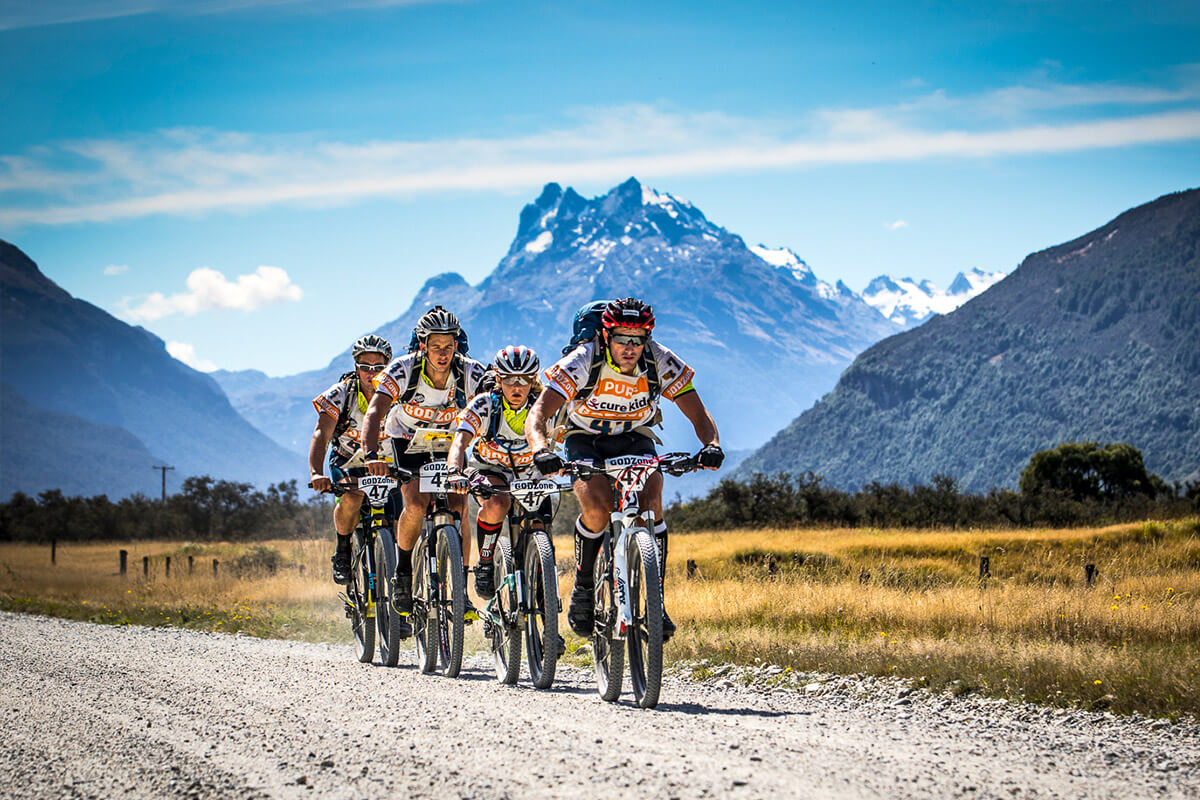 Teams should be prepared for a range of riding surfaces including fire trails, steep hills, unsealed roads, cross country, sealed roads and single track. The organisers prefer to keep bike pushing and carrying to a bare minimum but teams should accept that it is not practical in all situations to avoid every route which throws up such challenges. Hike-a-bike is a part of adventure racing and amounts may depend on bike skills and strength.
There is a lot of debate about the ideal mountain bike for expedition length events. Teams would do well to consider the additional benefits of comfort over performance on an event that might take as many as 8 days to complete. Teams are expected to carry out running repairs during the race and should ensure they have the appropriate skills to fix all manner of bike related problems. Support crews should carry plentiful spares and tools to ensure that they can fix more serious problems and do generic maintenance and servicing.
Kayaking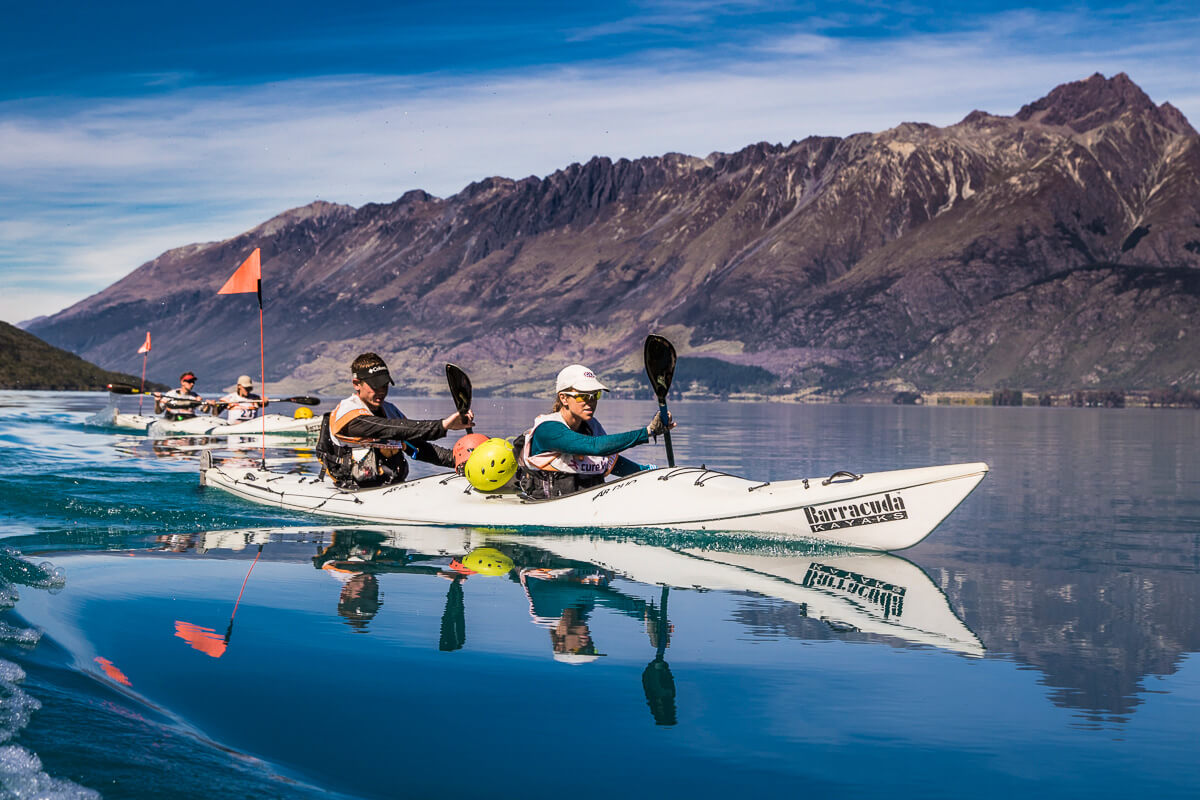 Kayaking in GODZONE could be on inland rivers, lakes and on the sea. Generally, inland paddling will be permitted during both day and night, though this may be dictated by river flows. Dark zones (ie, no paddling at night) may also be enforced on white water and any exposed lake sections or the sea if the conditions merit it.  Specific details about any dark zones will be outlined at the pre-event briefing and in the competitor handbooks.
All participants should view the Certification page and take note of the water safety requirements before entering the event. Teams should take their water training seriously to ensure safety and enjoyment. Teams will paddle the AR Duo kayaks which are widely regarded as the best fleet of kayaks that have ever been produced for an expedition race. They combine good performance with a stable design and have a number of tailor made features to enhance the paddling experience. We recommend you get one, if you can!
Canoeing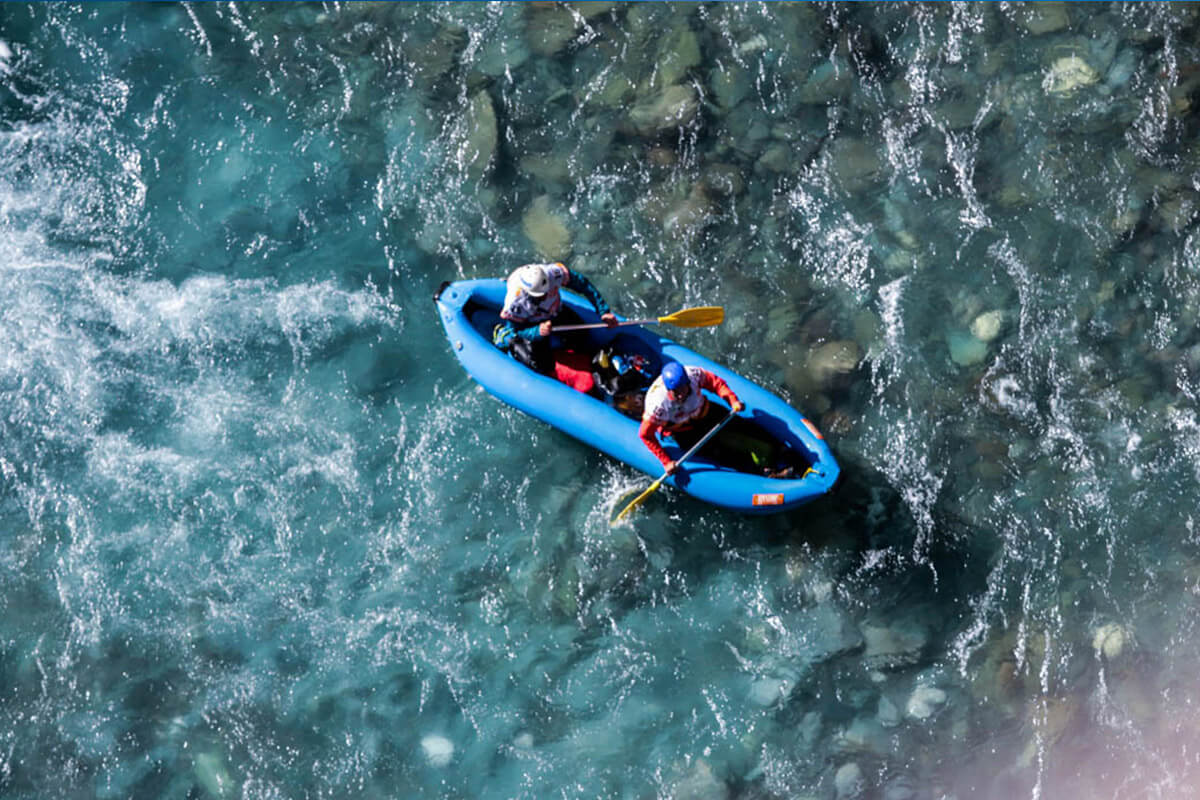 Canoeing in GODZONE could be on inland rivers and lakes. As a general rule, the canoes are used by GZ Pursuit teams paddling white water or flowing rivers. Serious or higher grade whitewater paddling will not be permitted at night. Specific details will be outlined at the pre-event briefing and in the team handbook.
All participants should view the Certification page and take note of the water safety requirements before entering the event. Teams should take their water training seriously to ensure safety and enjoyment. Skills are much more important than strength in a canoe.
Fixed Ropes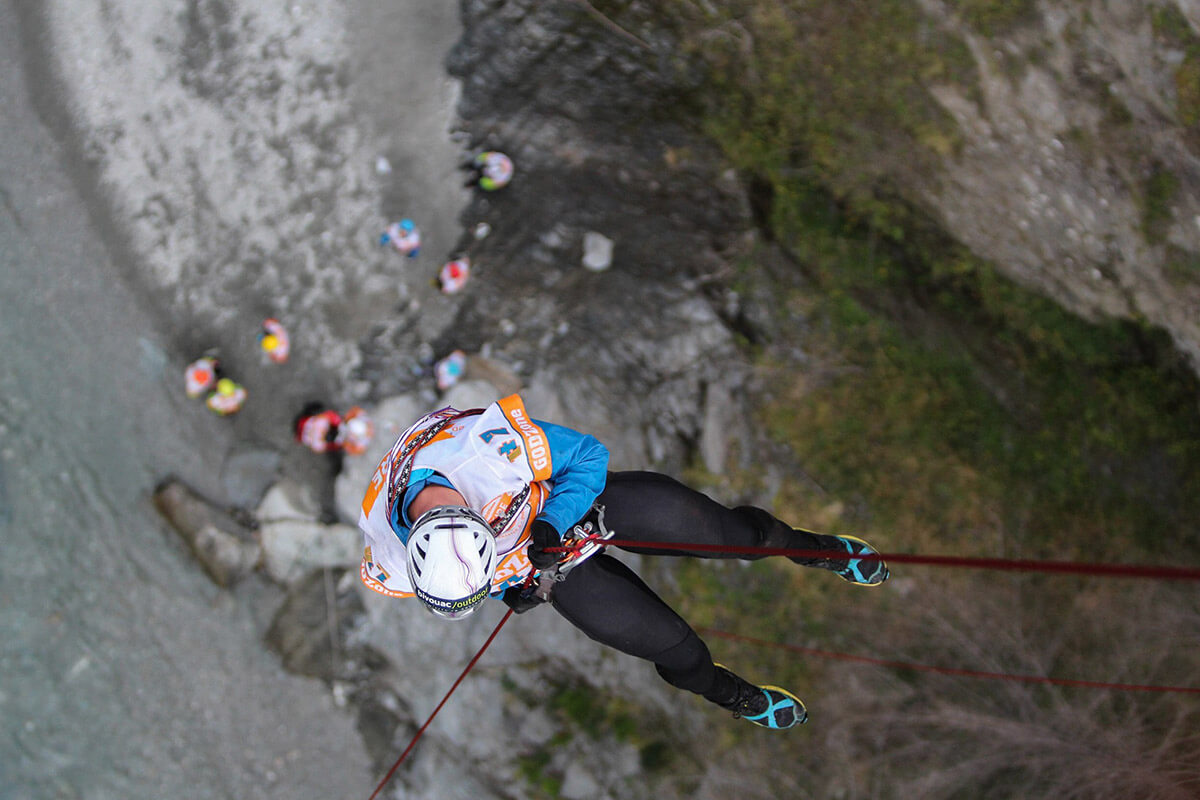 GODZONE may have fixed ropes which will have to be negotiated for teams to proceed along the course. These could include, amongst other things, abseiling, ascending, tyrolean traverses, roped scrambling, and canyoning. As a general rule, fixed ropes will be a logical progression of the overall course and big detours just to find a suitable fixed rope site will be avoided.
All rope activities will be supervised by experienced and trained professionals. Any mandatory equipment needs to be relatively new, in excellent condition, will be checked at registration before the start and meet specifications set out in the Mandatory Gear List. Teams may have to demonstrate use of equipment at the pre-race gear check. Further information on equipment required for any fixed rope sections will be released in the Newsletters. All rope specific skills, such as that used for descending and ascending, will also be set out in the Newsletters well in advance of the event start.
Pack Rafting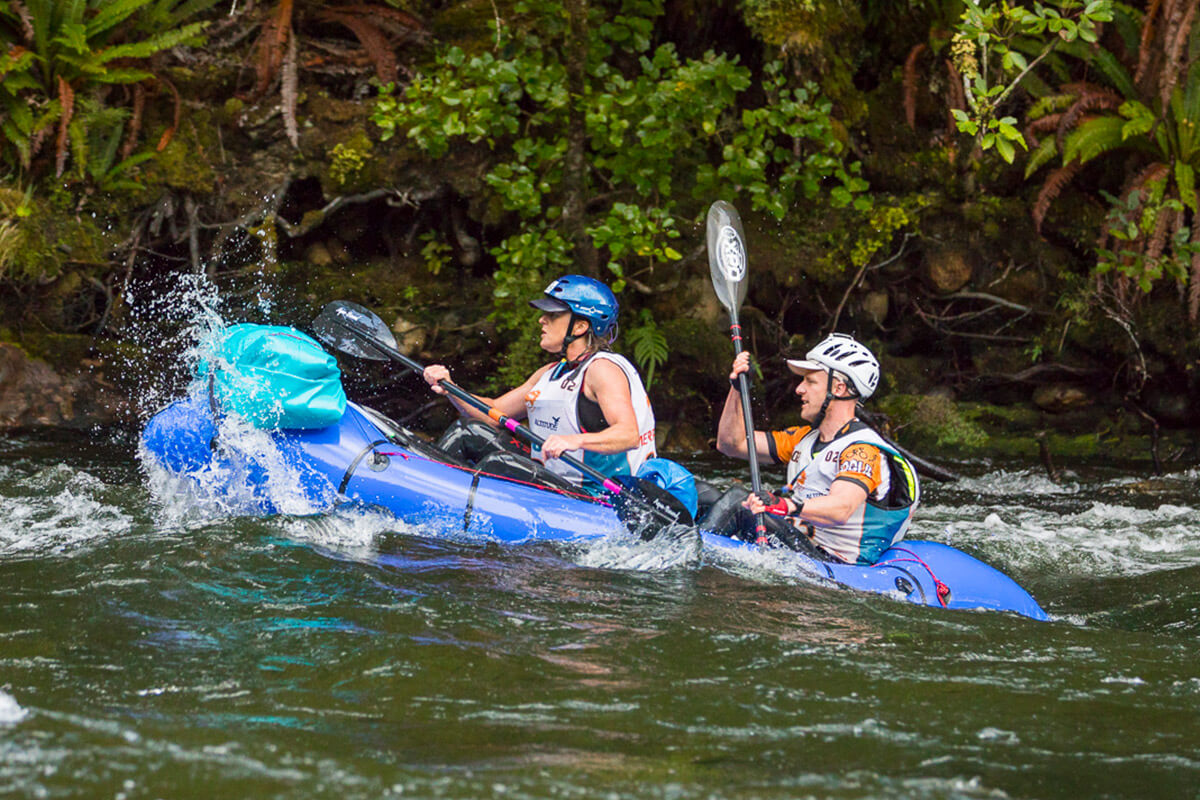 Chapter 1 – 'Coffs Coast' will involve significant packrafting. GZ Pure teams need to supply their own packrafts (GZ Pursuit teams will NOT packraft). Decisions whether to take singles, doubles or a combination of both is left to the discretion of the teams. There will be extensive paddling and trekking with the packrafts. It is recommended that teams bring rafts that are appropriate for carrying in backpacks, that are capable of use on moving water and that can fit in any gear that is being transported on the stages they are used.
Teams will be visiting some very remote areas. Using the packraft will enable teams, in certain circumstances, to make faster progress and to avoid certain obstacles. Teams should be well practiced with using their packrafts and should know how to perform running repairs in the wild. All teams will need to bring their own paddles (can be double bladed) and inflation device for the pack rafts. It will be a mandatory requirement for competitors to wear a PFD (buoyancy device) whenever a packraft is being used. More information about packrafting will be released in the Newsletters.
Other Disciplines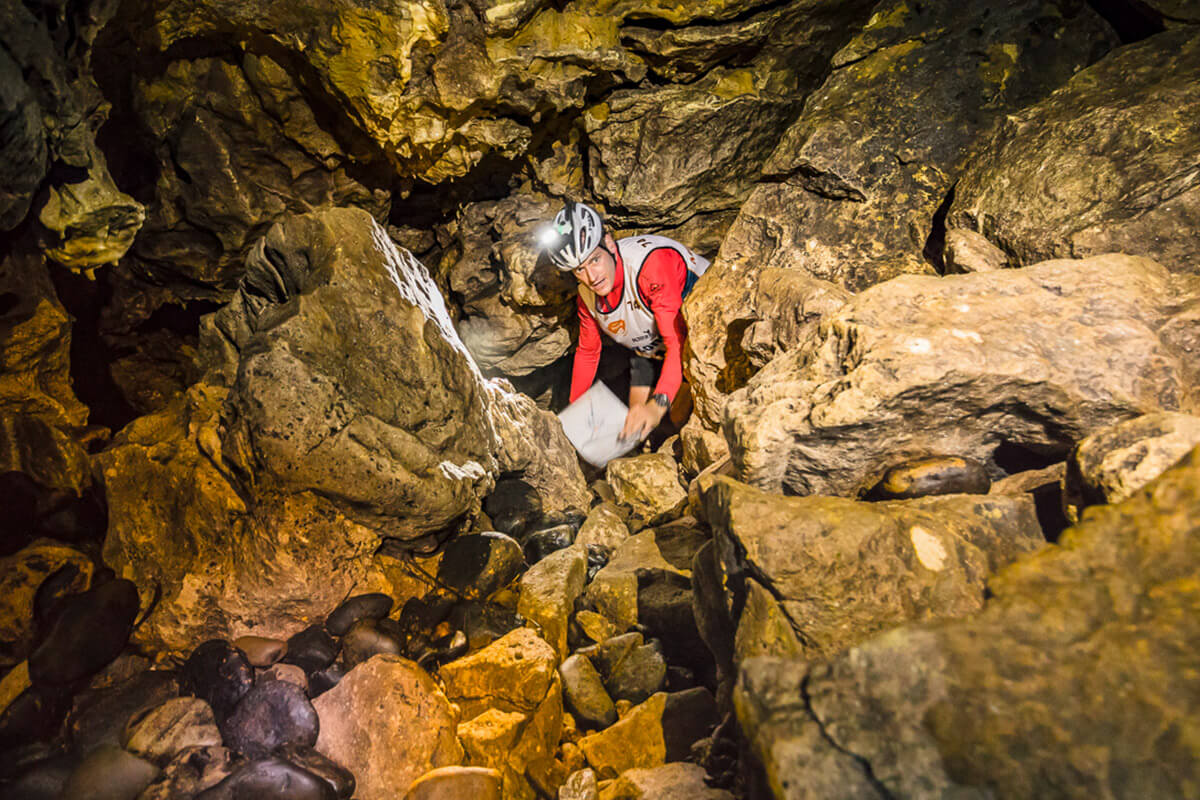 From time to time a course or stage will pass through an area which offers unique opportunities for other methods of travel. This may be related to geography, be of cultural significance or both. Information on other disciplines may be released in the Newsletters or as late as the pre-event briefing. GODZONE likes to keep some secrets up its sleeve. However, there will be no secret discipline that requires a significant amount of skill without information being provided to teams beforehand.
Teams are extremely likely to spend a fair amount of time paddling at GODZONE, they may have to swim, canyon or cross deep rivers at any time of the day. Therefore, it goes without saying, that every competitor at GODZONE should be a competent, confident and strong swimmer. Any long swims will be notified to the teams in advance. However, teams must ensure they can cope in the water in all sorts of conditions.