Chapter 1
GZ Pursuit Event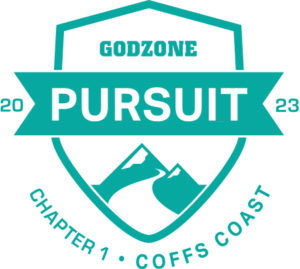 "For anyone considering entering the GZ Pursuit event - DO IT! It is an amazing opportunity, which you will treasure for the rest of your life. Not only do you get to see some of the amazing scenery New Zealand has to offer, you learn so much about yourself, how far you can push yourself, physically and mentally and actually being in the race makes all those early morning and late night trainings pay off."
GODZone 'lite'
The GZ Pursuit event takes the existing GODZONE concept and makes some subtle changes that creates an exciting racing experience and opens the door to a wider range of expedition racers. On the course it will be very much a true GODZONE experience, with teams taking on the best of Australia's epic wilderness.
The course design is based around the GZ Pure event with certain stages either shortened, removed or adapted to give GZ Pursuit teams more chance to complete the full course in the time allowed. Typically, a GZ Pursuit course will be somewhere between 50 and 150km shorter than a GZ Pure course. The organisers try to retain as much adventure and challenging navigation as possible to ensure that GZ Pursuit competitors get a fulfilling and memorable event.  Teams entering the GZ Pursuit catergory should see the event as a great entry point to expedition racing, but it is a very serious challenge which requires good backcountry skills and thorough knowledge of how to negotiate the Australian wilderness.
EVENT DETAILS & FORMAT
| | |
| --- | --- |
| COURSE DISTANCE: | Approximately 550km |
| SHORT COURSE OPTION: | Yes |
| MAXIMUM DURATION: | Up to 8 days |
| RACE DATE: | Thursday 14th September – Friday 22nd September 2023 |
| EXPECTED WINNING TIME: | Approximately 5 Days |
| MAXIMUM TEAM NUMBER: | Strictly Limited – Be warned, these will go fast |
| TEAM FORMAT: | Teams of 4. All female/male teams permitted. Only mixed teams eligible for trophy, placings and prizes |
| SUPPORT CREWS: | Required ('Supported' – please see below for details) |
| DIFFICULTY RATING: | Challenging |
| ENTRY PRICE: | $8,000 (Early Entry Discount) – $8,500 (Payment Plan Entry) – $9,000 (Standard Entry) – $10,000 (Late Entry) |
| TROPHY CATEGORIES: | Mixed Overall |
| GZ PURSUIT TROPHY | Total Prize Pool TBA. Teams must contain at least one female and complete the full course in the time allowed to qualify for prizes. Prizes will not be reallocated if less than 3 teams qualify for prizes. The 1st placed team will win the GZ Pursuit Trophy. |
What's involved?
The GZ Pursuit event is a standalone race in itself and is a perfect introduction for those who want to take part in the GODZONE experience. The GZ Pursuit event will largely follow the same route as the GZ Pure course with some subtle changes to checkpoint locations and a shortening of the overall course length. Teams will still take on mountains, rivers and some of the technical parts of the GZ Pure course. However, there could be significant route differences or entire stages missed to make the overall route more achievable. GZ Pursuit teams are welcome to use their support crew to strategise and make decisions about route choice and navigation. GZ Pursuit teams will meet their support crew in transition areas which means that they will have access to some creature comforts and, perhaps, some motivational support. The finish is hosted at the same location as the GZ Pure event. Teams on the GZ Pursuit route will also have at least one mid-race cut off which will move them on to a shortened version of the race. This will help to bring all teams to the finish line in time before the course closes.
This will be an extremely challenging event, comparable to any of the top expedition races in the World. The concept will create the perfect expedition racing experience for those new to these types of races, those without the experience to do the GZ Pure event, teams looking to take part with the benefits and fun of a support crew and perhaps those who do not wish to spend so many hours training in the build up. If you're looking for the perfect segue into expedition racing in Australia, this event hits the spot.
Each team is required to provide a support crew. You are welcome to bring more supporters but only your official support crew will be able to assist you in key transition areas. This restriction is to keep things fair, to help create a level playing field and also to ensure that we can fit everyone into what can sometimes be limited space at transition areas. You will also need to provide a vehicle to transport your support crew and certain equipment around the course. Vehicle advice and restrictions will be provided in the Newsletters. Support crew will, in general, be required to transport gear and bikes of their team. The organisers will, in general, transport other key equipment items such as kayaks for each team. Canoes will sometimes need to be carried by support crews. Exceptions to these general rules may exist where transition areas have limited access, etc.
It is anticipated that the winning teams for GZ Pursuit will take approximately 4-5 days to finish. Teams may be allowed to take as many as 8 days to complete the GZ Pursuit event. If you believe you have the requisite skills, experience, determination and desire then please see the Enter Now for more details.