Chapter 1
GZ Pure Event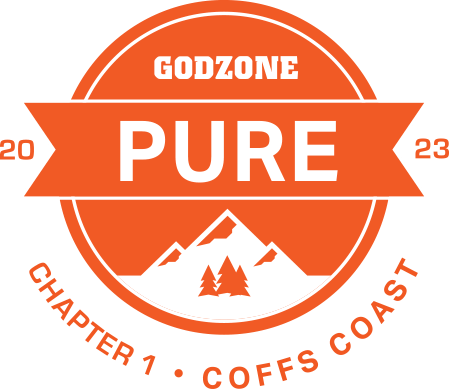 "Australia has all the ingredients of a fantastic expedition racing location with the proximity of the coast to an epic inland wilderness. There are vast areas to explore in a country with a rich heritage of producing great adventure racers over the decades. Great courses and great teams make for a great adventure racing experience."
EXPEDITION RACING WORLD CUP – AUSTRALIA
GZ Pure is the ultimate expedition adventure racing experience with teams travelling between 500 and 700km through the wilderness for up to 8 days. GZ Pure represents the most technically challenging adventure racing in the world and teams should prepare accordingly. Places for GZ Pure are limited and the event is expected to sell out. All teams should consider carefully whether they have the requisite skills, physical and mental strength to complete the GZ Pure event given the technical difficulty and course length. For teams or competitors uncertain about their ability, or those who have not done a race of this length or magnitude before, the advice is to do the GZ Pursuit event. This event has all the challenges, strategy, thrill of racing hard in the wilderness, but is more achievable, particularly for first timers.
Expedition races are not all created equal. Overseas or international teams who have completed other events should take the GZ Pure event extremely seriously. It will be much harder, from a technical perspective. Get the skills.
EVENT DETAILS & FORMAT
| | |
| --- | --- |
| COURSE DISTANCE: | Approximately 600km |
| SHORT COURSE OPTION: | Yes |
| MAXIMUM DURATION: | 8 days |
| RACE DATE: | Thursday 14th September – Friday 22nd September 2023 |
| EXPECTED WINNING TIME: | Approximately 5 Days |
| MAXIMUM TEAM NUMBER: | Strictly limited – Be warned, these will go fast |
| TEAM FORMAT: | Teams of 4. Teams must contain one female to be ranked. All male teams permitted but will not be ranked |
| SUPPORT CREWS: | Not required |
| DIFFICULTY RATING: | Extreme (train and plan accordingly) |
| ENTRY PRICE: | $8,800 (Early Entry Discount) – $9,400 (Payment Plan Entry) – $9,800 (Standard Entry) – $10,800 (Late Entry) |
| TROPHY CATEGORIES: | Overall, International, Colt & Legends (Legends may be won by a Pure or Pursuit team) |
| EXPEDITION RACING WORLD CUP – AUSTRALIA | The winning team will win the Expedition Racing World Cup – Australia . Total Prize Pool TBA. Teams must contain at least one female and complete the full course in the time allowed to qualify for prizes. |
| INTERNATIONAL TROPHY | Total Prize Pool TBA. Teams must contain at least one female and complete the full course in the time allowed to qualify for prizes. All team members must have an overseas passport, be full time domiciled and resident overseas to qualify as an international team. The 1st placed international team will win the GZ International Trophy. |
| COLT TROPHY | Total Prize Pool TBA. Teams must contain at least one female and complete the full course in the time allowed to qualify for prizes. The team must have a cumulative age of 110 years or less to qualify as a colt team (at the time of the race start). The 1st placed colt team will win the GZ Colt Trophy. |
| LEGENDS TROPHY | The Legends Trophy is awarded by the race organisers to the team that, in the twilight of their sporting careers, shows how it should be done. The Legends Trophy is open to all race categories; Pure and Pursuit. Legends do not require prizes to recognise their awesomeness |
What's involved?
GZ Pure is designed to give teams the ultimate adventure racing experience. The course is set up to test the full range of skills of participants. A high level of proficiency, competence and fitness is required to successfully negotiate the course in its entirety. For example, decisions on whether to negotiate higher grade rapids or to paddle at night may be left for the teams to decide. Checkpoints will be placed in positions that will create difficult navigation and route decisions. There may be additional challenges (such as orienteering) that are set at an elite level to ensure the event provides a good challenge to both brains and brawn. As a general rule, teams will only receive key course information (maps and route handbook) a few hours before the start. Teams will receive a logistics planner one week before the race starts so that they can pre-organise their equipment.
For GZ Pure teams, GODZONE is a non-supported race. This means that teams are NOT required to bring a support crew to Chapter 1, Coffs Harbor. Our event logistics crews will be responsible for transporting the team equipment around the course and to various transition areas.
It is anticipated that the winning teams for GZ Pure will take approximately 5 days to finish. Teams may be allowed to take as many as 8 days to complete the GZ Pure course and there will be at least one mid-race cut off that will shorten the route to ensure that teams reach the finish line in the time allowed. GZ Pure is the ultimate event at the Adventure Like No Other. For all teams that have not done an expedition race before and who are keen to take on GODZONE we highly recommend that you elect to do either the GZ Pursuit event first before diving straight into GZ Pure – it's a lot harder than you imagine. If you believe you have the requisite skills, experience, determination and desire then please Enter Now.