Resources
Newsletter 2 – Chapter 1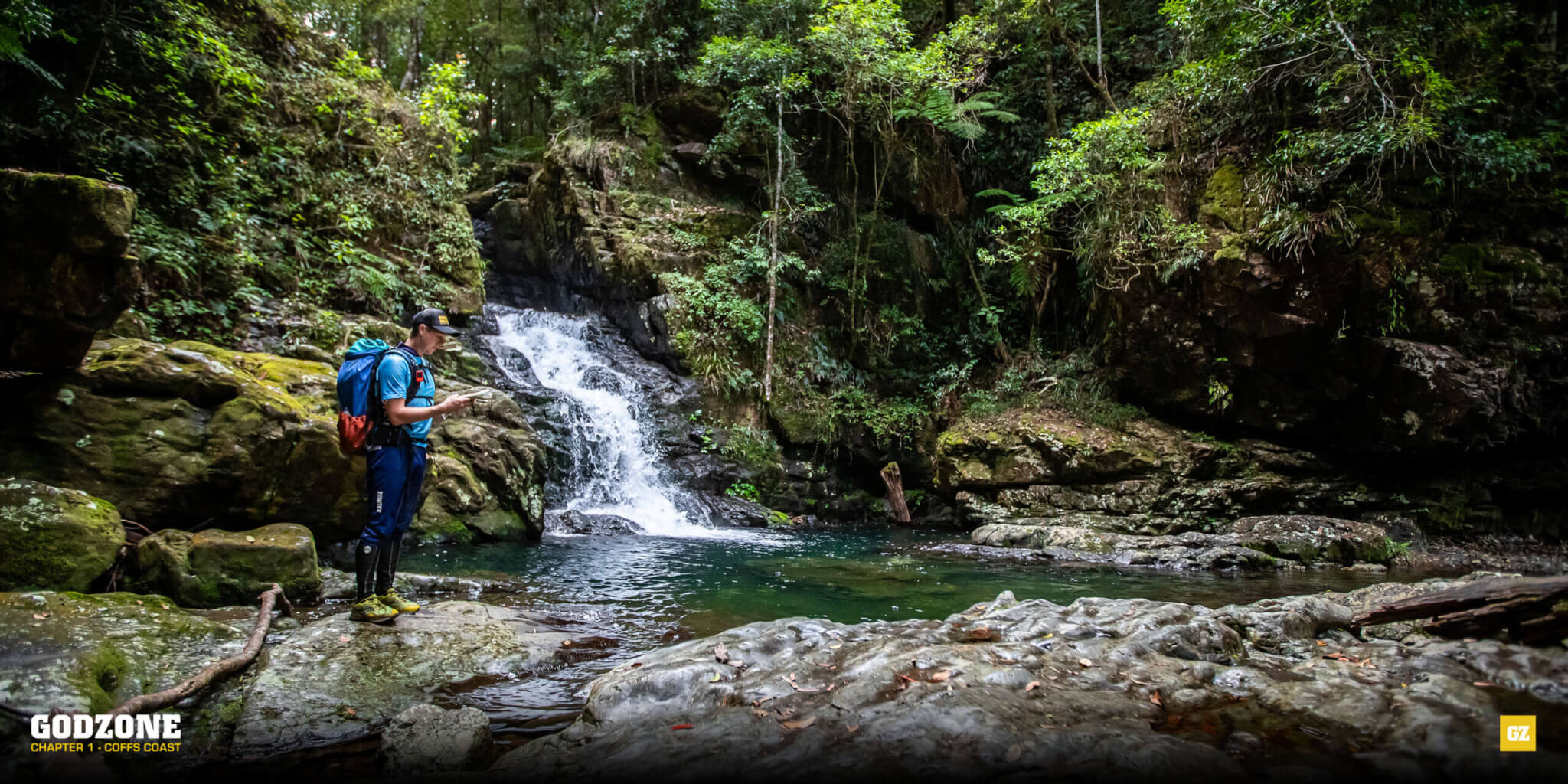 A massive thanks to all of you for supporting Chapter 1 of GODZONE Australia which, is hosted by Coffs Coast and the wider district. This Newsletter provides you with specific information about the event and will help you prepare. If you or your team mates, friends, family or supporters wish to keep up to date with developments then please remember to visit or like our Facebook and Instagram pages. If this Newsletter raises any questions or, if you are uncertain about any aspect of the event, please get in touch with us via the Contact Us page. We look forward to seeing you later in 2023 for the very first GODZONE outside of New Zealand.
Welcome
A very welcome to all our signed up teams for GODZONE Australia. We are very excited to present the first GODZONE event outside New Zealand and to share the event with a whole new host of competitors, sponsors, volunteers and spectators. GODZONE has delivered the highest level events for over a decade now, not only for participants, but also taking the online coverage to new levels allowing your family and friends to share the adventure with you.
The northern NSW coast has been host to many events over the last 20 years. Most racers probably have memories of lantana infested state forest, poor quality maps, and exhilarating surf breaks.
While the course will start and finish on the coast, there is so much good terrain that can be reached when you have 5 days (or 8 days for some teams) to explore further into the hinterland, and the tablelands beyond. The variety of this course will far exceed any other Adventure Race held on the NSW Coast, if not anywhere in the world. Laid on top of that variety will be a strong navigational element which, will keep teams focused on the smartest way to travel through the diverse landscapes. GODZONE strongly believes that an expedition race should be a balance between brains and brawn; where strategy and navigational choices play an equally important role as speed and strength to achieve a successful outcome.
If you have jumped in the deep end and signed up for Chapter 1 already, then we thank you for your support. You're in for one epic adventure and we can't wait to showcase the Aussie backcountry.
If you are still considering your options, then let us remind you there is only one Chapter 1, and this is your chance to get in on the ground floor for an Adventure Like No Other. You do not need to have a full team roster to register. There is still plenty of time to create your team of champions (or champion team) after you have secured your entry. For those who have been considering the impact of having a support crew, please note the changes to the support crew requirements outlined below. It might make your decision a little easier.
General Housekeeping
Apologies for the delay in sending out Newsletter 2. We were working hard to gather as much information as possible and finalise some permits. The good news is we have a load of information to sink your teeth into here and prepare for the race. The even better news is that we'll soon have more updates for you, including exciting additions to the course. Don't worry, these changes won't affect gear selection or require any adjustments to your training; they'll just add more adventure to the experience! We appreciate your understanding and look forward to sharing the new information with you soon. Thank you for your patience! Now read on…
COMPLETE YOUR FULL TEAM REGISTRATION
Your Team Captain/Administrator would have received an automated email after registration for the event with login information for the team website – https://godzoneaustralia.com/enter/team-login/. Now is a great time to please update the database with each team members details. This will allow our staff to know exactly who is in your team, and prevent them from getting asked by other prospective teams sniffing around for a better navigator. We also need you to fill in the blanks that we can compile the Team List. Once we get some more info we will add the Team List to the website so you can have a look at who you will be competing against. If you have lost your unique log in, please get in touch and we can set you up with a new one.
Team Finder
A reminder to all teams administrators and/or captains that you can Sign Up your team to the Team Finder page, if you are looking to fill a position in your team. You can also look for replacements at the Team Finder Search page. Injuries, substitutions and last minute replacements are commonplace in expedition events and this feature may help you get to the start line. As avid racers ourselves, we understand that reaching the start line with four team mates is the hardest part of our sport so please let us know if you need some help with your team make up, or know of others who want to jump in a team.
Medical Forms
All competitors are required to fill out an online medical form prior to the event start. We need this information well in advance of that date so that safety crews and race medics have a chance to review the information and are aware of any specific details pertaining to individual athletes. All information collected remains confidential. Please follow the link to the online form and complete it as soon as you can https://godzoneaustralia.com/medical-form/.
Social Media Stars
We are always looking for interesting stories and people to talk about on our social media channels. We have a very large and growing platform of followers and they just love to hear and see what you lot are up to. If you have something really interesting to talk about, a good cause you'd like to support, or if you'd just like to share some epic shots or tales of your local (or not so local) adventures, get in touch with Rob and Myall by tagging @thought_sports and @godzonepure on instagram or @thoughtsports.com.au  and @One NZ Godzone on Facebook. Any famous Tiktokers or YouTubers out there might need to give us Gen Xers a tutorial in Coffs Harbour so we can understand what the cool kids do these days.
Sponsorship
GODZONE Australia is always looking for sponsorship opportunities as well as media coverage. If you, or you know someone else who would like further information on our event, please contact us at info@godzoneaustralia.com. Or get in touch with us via the Contact Us page.

COURSE UPDATE
After spending considerable time exploring the course, we are thrilled to unveil some of the hidden gems and amazing locations that make the Coffs Coast so appealing. From picturesque beaches to breathtaking landscapes, you are in for a treat as you navigate through this stunning part of the world.
The team is hard at work finalising the last few details to ensure that we maximise the adventure in this race. We want to make sure that every moment is filled with excitement and that you have the opportunity to put you and your team to the test. Stay tuned for updates as we put the finishing touches on what promises to be an unforgettable event.
In earlier versions of the course, teams strong in trekking and packrafting were likely to have a better chance of success over the uber-bikers. However, as the course has evolved we feel that strong uphill bikers will have plenty of time to claw back any time they lose on the river. There will be opportunity for the lead teams to get some good sleep early in the course but, the second half will still leave everyone wishing there could be another excuse to camp on the river for a night.

Packrafting
It is important for teams to be prepared for carrying their packraft and packraft equipment during a packraft leg. There may be situations where deflating the raft and hiking is necessary; either to continue moving during a dark zone or for strategic reasons. We recommend practising this with enough time prior to the event to ensure everything will fit and to ensure your pack selection is adequate. Bush bashing with lots of equipment hanging off the side of your pack is not optimal.
Although the Coffs Coast is known for its sandy beaches and warm sun, it is essential to remember that temperatures can still drop overnight, especially inland, so make sure you pack appropriately. Teams will be spending some long days on the water, so to ensure safety and comfort, we remind you it is mandatory to have a wetsuit (Frogskin top and bottom acceptable) or a dry suit. These garments will provide insulation and protection from the cold water as well as offering some protection should you fall out during a rapid.
Speaking of packrafting, or more specifically white water, this segment will undoubtedly challenge a large portion of competitors, and safety is our top priority. To ensure your safety and enjoyment, we will deploy a significant number of safety assets along the rivers. Additionally, markers will be placed strategically to guide you through some of the white water sections. There will be several MANDATORY portages, but be thankful you only have to carry a 5kg MRS Barracuda and not a heavy 6 person raft (we will leave that up to the professional guides!). We strongly recommend that all participants take the time to paddle their packrafts prior to the race and build their skills to have a good understanding of paddling in moving water, and when to decide it would be safer to bypass a rapid than to injure your front paddler.
You must stick together when paddling. If you lose sight of your team mates, it may be incredibly difficult to get back upstream fast to see what has happened to them. Water can flow fast and the side of the river may be a bush clad jungle. The rules state you need to be within 100m of each other at all times. It would be judicious to be within talking distance. With this in mind, try and optimise your paddling combinations so that you have evenly matched boat speeds.
We understand that it may be winter and the idea of paddling is not front of mind, but we believe that adventure racers are tough and up for any challenge. If you have the means to practise and build your skills on your own, that's fantastic! However, if you require assistance, we encourage you to reach out to professional organisations that specialise in packrafting. They can provide valuable guidance and training to help you navigate the white water sections with confidence. Please feel free to contact us to be guided in the right direction.
Remember, preparation is key to a successful and enjoyable race. Getting familiar with your gear and honing your paddling skills will not only enhance your performance but also ensure a safer and more enjoyable experience for everyone.
Talking of packrafts, if any teams are still looking to hire a packraft for the event, the deadline for booking this will be 14th August, 2023. Send us an email to info@godzoneaustralia.com for more information.
NAVIGATION
Holy Shit, I didn't realise Rob Preston is the race director! Does this mean the navigation will be more difficult than any other race I have done?Well the answer is we don't know what races you have done, so maybe?
We can tell you that the navigation component in GODZONE Australia will be challenging – but it will not be an orienteering course. This challenge will come from negotiating terrain, making strategic and route choice decisions and understanding how to interpret map features to move most efficiently through a course. We will do our best to update maps so they are accurate, but as you can imagine this is a difficult challenge for a 500km course.
We believe the fact that Rob is the Race Director should mean that the navigation will be challenging in the right way. It is after all a key discipline of adventure racing and those who are good at it should be rewarded for the time spent honing their skills.

LOGISTICS & TRAVEL UPDATE
By now we expect most teams have probably sorted out their travel and accommodation plans. If you haven't, then we'd suggest you lock in something very soon. We have a few questions from an international team that are worth answering and sharing for all teams:
Q: Are transition bins provided?
A: No, teams are required to bring their own, or they could purchase them in Australia at places such as here and collect in Coffs Harbour.
Q: Are airport pick ups/transfers provided?
A: There is no organised transfer, however if you send your travel plans to the race team, there is a good chance someone can meet you at Coffs Harbour airport with a trailer on Tuesday 12th September if you need help getting your bike boxes to your accommodation.
Q: Is there any assistance to help get transition bins/bike boxes to the drop off point?
A: If you book your accommodation near Sawtell, then it won't be hard to get your boxes to the drop off point.
Q: Will there be somewhere to leave non-race gear for the duration of the event?
A: Yes, we will have space to leave gear if you do not have accommodation booked through the race.
Q: My Mum is also looking at the possibility of coming over as well. Are you looking for volunteers?
A: Yes, the best way for your family member or friend to see you on course will be to volunteer. We will ensure they are not stuck in a leach infested picnic ground for too long and they will have a better opportunity to keep informed if they are part of our team.

Final Thoughts
At this stage of the journey, we've observed that it's not uncommon for a few teams to face some challenges. Team captains will be circulating this Newsletter to check in on everyone's training and preparation progress. While most teams will be exited and cant wait to get to race day, there may be individuals who admit that their training isn't going quite as planned. Work, family, and other commitments may appear overwhelming going forward.  We want to emphasize that you are not alone in feeling this way. It's a common struggle for many to find a balance between full-time jobs, family responsibilities, training, and maintaining a social life. However, it's worth noting that some of the best and most accomplished adventure racers are the ones with the busiest lives.
We encourage you to have open and honest conversations within your team. Share your concerns and challenges, and remember that support and understanding can make a significant difference. Together, you can find creative solutions and strategies to overcome any obstacles that may arise. It's important to remember that the journey towards the Chapter 1 GODZONE Australia is about personal growth, teamwork, and pushing your limits, as much as it is about the race itself. Embrace the adventure and enjoy the process.
People who begin expedition events well rested often start slowly and finish strongly – that's the perfect way to conquer GODZONE. As an alternative, if you are a GZ Pure team who is unsure about the magnitude of what lies ahead, why not consider moving to the GZ Pursuit course? This will be just as epic, provide an incredible adventure, is a race in its own right but will be slightly shorter and realistically more achievable. Though we would need to know very soon if this is something you are considering.
It is worth noting that there is nothing wrong with being daunted about what lies ahead. The fact that most of you have been biting at our heels for any bit of GZ information you can get is a good sign you are engaged and looking forward to the challenge. We know the experience will be well worth the early morning sessions through a cold winter, but when you reach the finish line in Sawtell it will have been worth the sacrifices.
Enjoy your training, prepare well as a team and if there is anything we can help you with in the interim, don't hesitate to get in touch.